Select your Judo athletes for each event to create your strongest team. Choose carefully from athletes on the world ranking list and spend your budget wisely. Top players will cost you more than lower ranked ones.
Create a Team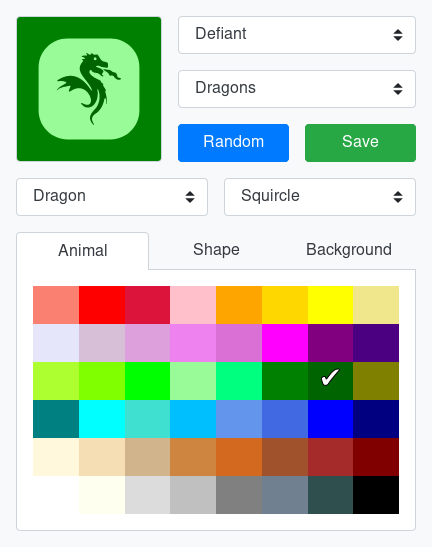 Your team name is unique, but if you want a change you can change it to any available name at any time. Your results stay with you.
Your emblem is your team badge; customise the shapes and colours and make it your own!
Pick Your Athletes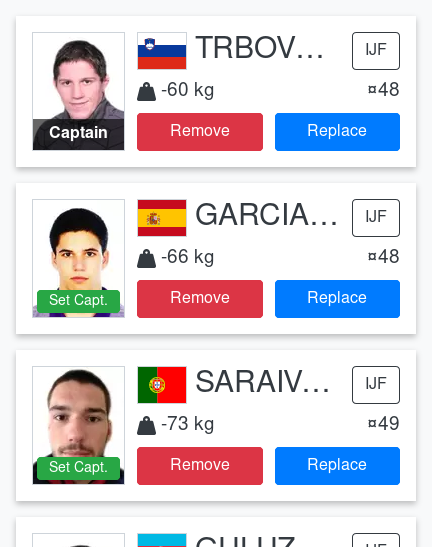 For each event, pick as many or as few athletes as you like. Your budget is limited though so you can't just pick top athletes.
Select a captain and they'll earn double points; pick carefully though as shidos also score double!
Climb the Leaderboard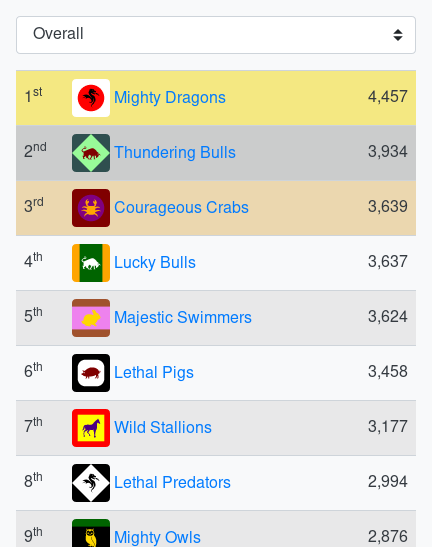 Compare how your team does against other teams, see if you can get the top spot…or at least get higher than the other people in your dojo.
Choosing early and updating after the draw are good ways to gain some extra points.
Fine Tune Your Picks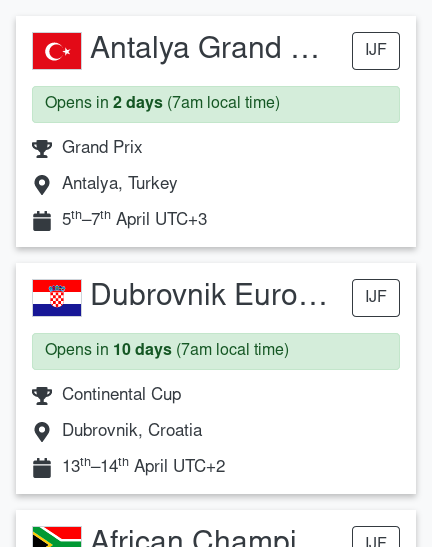 Don't rest on your laurels—picking early could score you a bargain but as inscriptions change, especially after the draw, your picks might need tweaking.
With every event in the IJF World Tour you won't be short of things to do!
Follow the Action
For IJF world tour events your team score will be updated regularly during the competition, so you can follow how your team does.
For smaller events we update on Monday, when the results are made available.
Discuss All the Fun
As well as talking about your team's results at the dojo, chat with us and others on Discord, Facebook, and Twitter.
Play for Free
This site is entirely free to play, with no adverts. We are entirely supported by our patrons on Patreon.
So please consider making a small contribution each month to help keep the site online and improving.